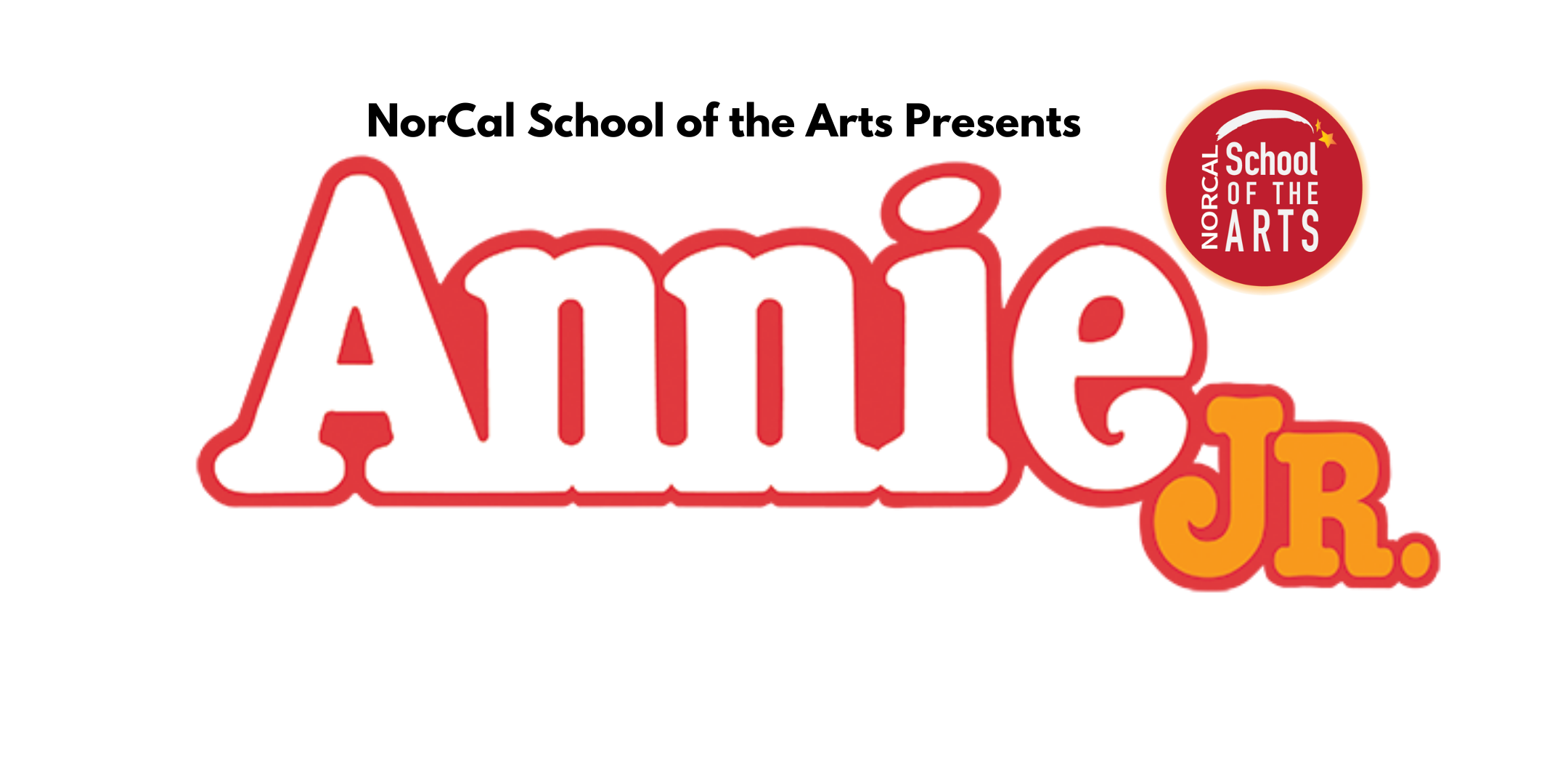 Annie Jr. Performances
With equal measures of pluck and positivity, little orphan Annie charms everyone's hearts despite a next-to-nothing start in 1930s New York City. Annie is determined to find the parents who abandoned her years ago on the doorstep of an orphanage run by the cruel Miss Hannigan. Annie eventually foils Miss Hannigan's evil machinations, finding a new home and family in billionaire Oliver Warbucks, his personal secretary, Grace Farrell, and a lovable mutt named Sandy. Featuring famous tunes such as Tomorrow and Hard Knock Life.
There will be six performances of Annie Jr:
Fridays May 6 and May 13 at 7:00pm
Saturdays May 7 and May 14 at 2:00pm and 7:00pm
Sundays May 8 and May 15 at 2:00pm
These performances are open seating.
Location
Black Box Theater-West Sacramento Community Center
1075 West Capitol Avenue, West Sacramento, CA, 95691
Covid 19 Safety Requirements - All attendees will need to show either proof of Covid 19 vaccination or negative test (within 72 hours) and wear a mask while inside the theater. Thank you!
Purchase Tickets on Eventbrite
2022-2023 Season of Shows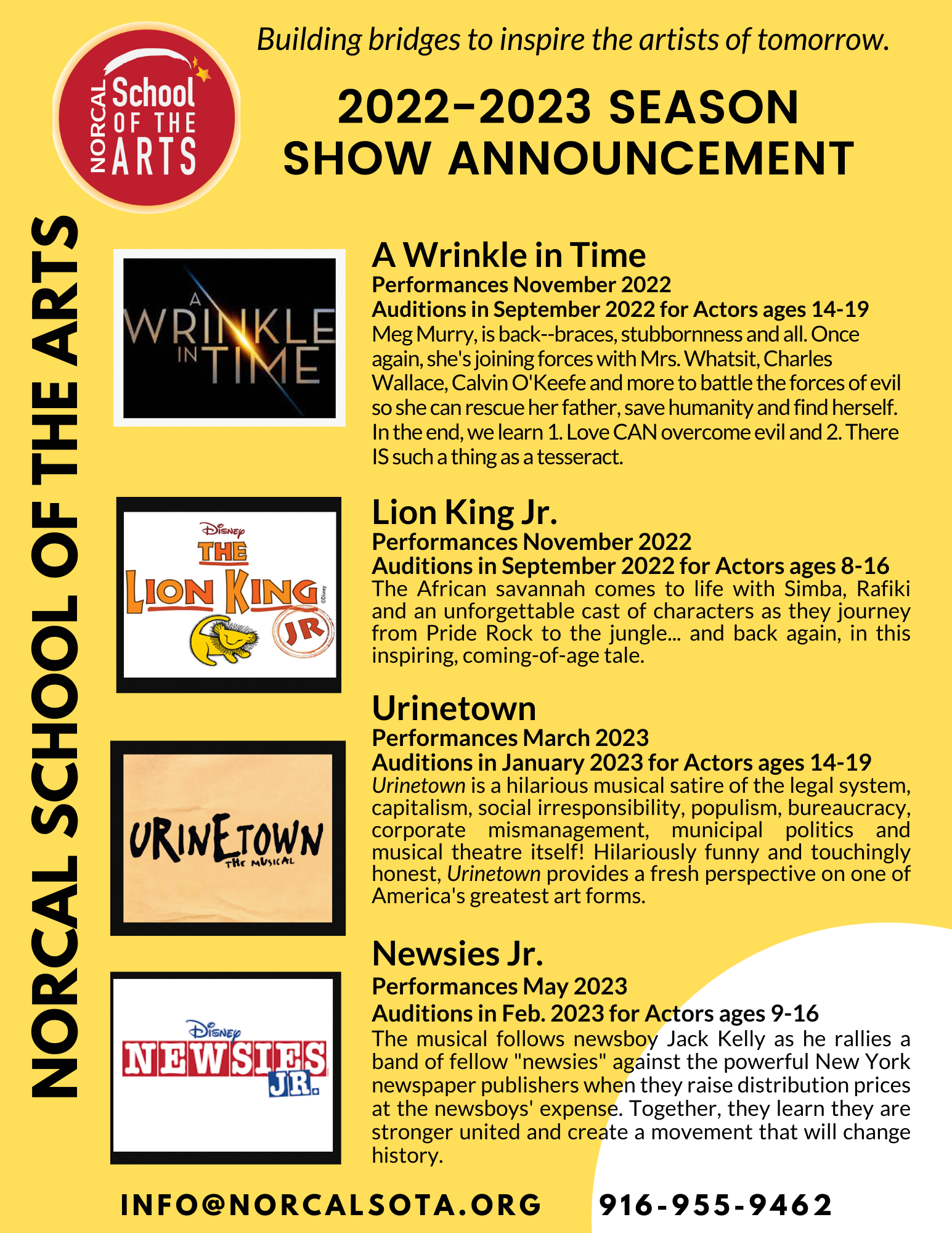 Past Productions