ABOUT US
MISSION STATEMENT
Northern California School of the Arts provides holistic, individualized, and professional theater arts training programs, supporting young artists from diverse communities to create, express, and participate in theater arts educational opportunities. Through arts engagement, students are empowered to embrace social-emotional learning strategies and advocacy while creating a positive mindset towards themselves and their community.
NorCal School of the Arts promotes these principles through a school and community outreach program and curriculum that includes:
Professional Actor Training for Stage and Screen
Premier and regional performance opportunities
Leadership and Business Skills training
After-school and in-school theatre arts classes and performance opportunities
College Counseling & Career Readiness
Physical and Mental Wellness
Life Balance
EMBRACING UNIQUENESS
NorCal School of the Arts is committed to advocating for inclusion and equity to better create and engage diverse students and audiences for the purpose of educating and illuminating the beauty of our diverse humanity.
OVERALL OBJECTIVES
NorCal School of the Arts is committed to providing theater art students:
Technical and artistic knowledge of theater arts: Stage, TV, & Film
A nurturing, safe, and mentally healthy environment that enhances the ability to find one's artistic potential
Access to quality artistic and creative opportunities
A greater ability to self-reflect with confidence towards making life choices and embracing personal growth
Leadership and business development skills to create expanded and more fulfilling job opportunities
A multi-generational artistic community to embrace the value of mentoring while recognizing the importance of everyone's unique talents
Opportunity to embrace and celebrate diversity and differences through theater
STAFF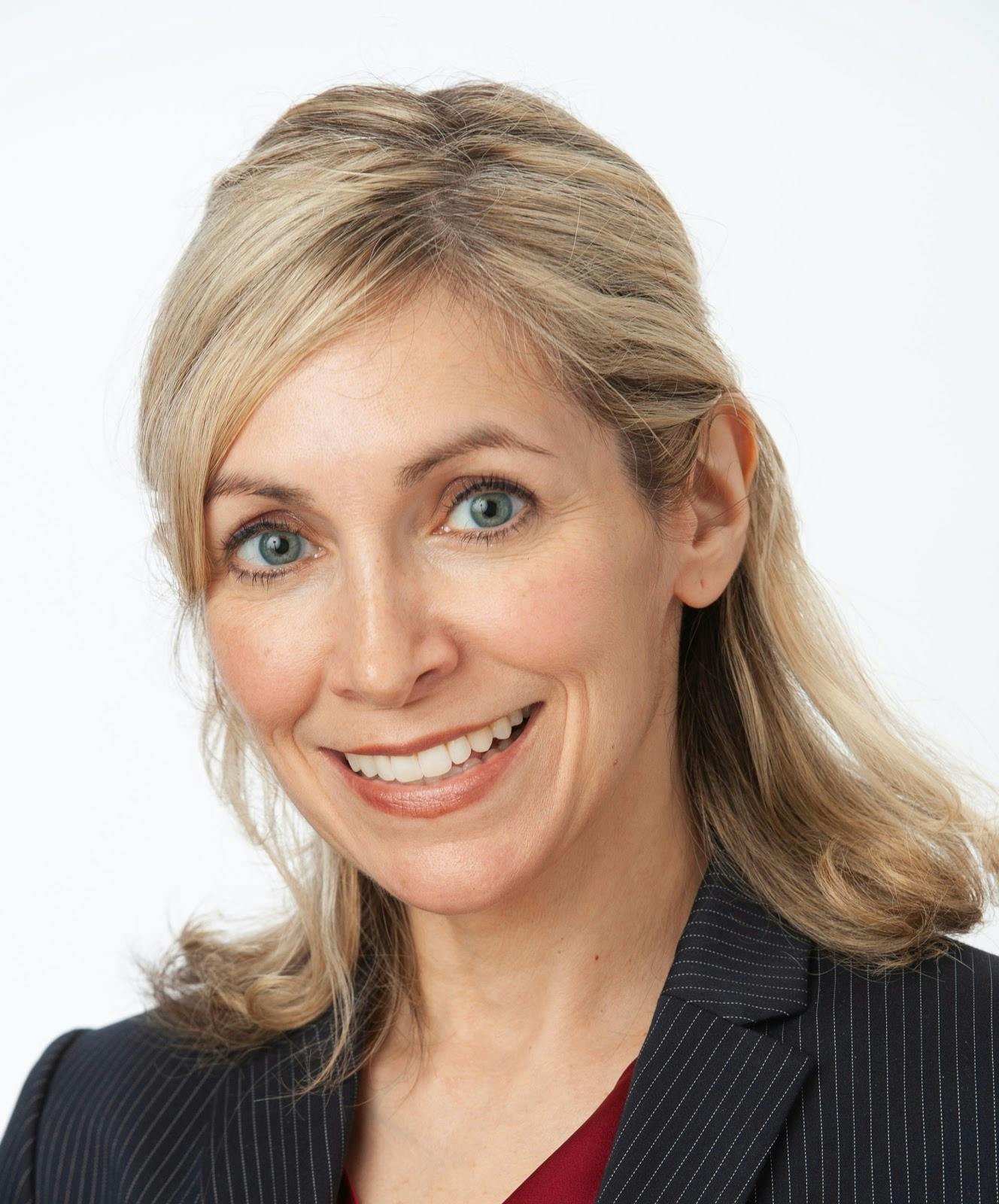 Michele Hillen-Noufer - Executive Director
Michele Hillen-Noufer, M.Ed., AEA, SAG is the Executive Director for NorCal School of the Arts. She is a member of the Actors' Equity Association and SAG/AFTRA and has a master's degree in education. Michele worked as a professional actor for over 25 years doing theatre, film, and television across the country and internationally. She has directed, taught, and choreographed professional theatre and theatre for young people. Michele has a passion for helping young people achieve their goals in the performing arts as well as providing theatre arts education to schools, including arts integration opportunities for students with learning differences. Michele is an arts integration specialist and keeps her skills current by teaching at NorCal and local elementary schools and providing workshops and professional development opportunities for conferences and in-services for educators. She has been a member of the Sacramento State University's Academic Talent Search faculty since 2012. For 15 years, Michele grew STC School of the Arts and created several programs while training many young theatre makers, storytellers, and amazing humans who will go on to make their mark in the arts field and beyond. Michele is a founding board member for SARA, the Sacramento Alliance for Regional Arts, whose mission is to advocate for the regional arts sector of the Sacramento area.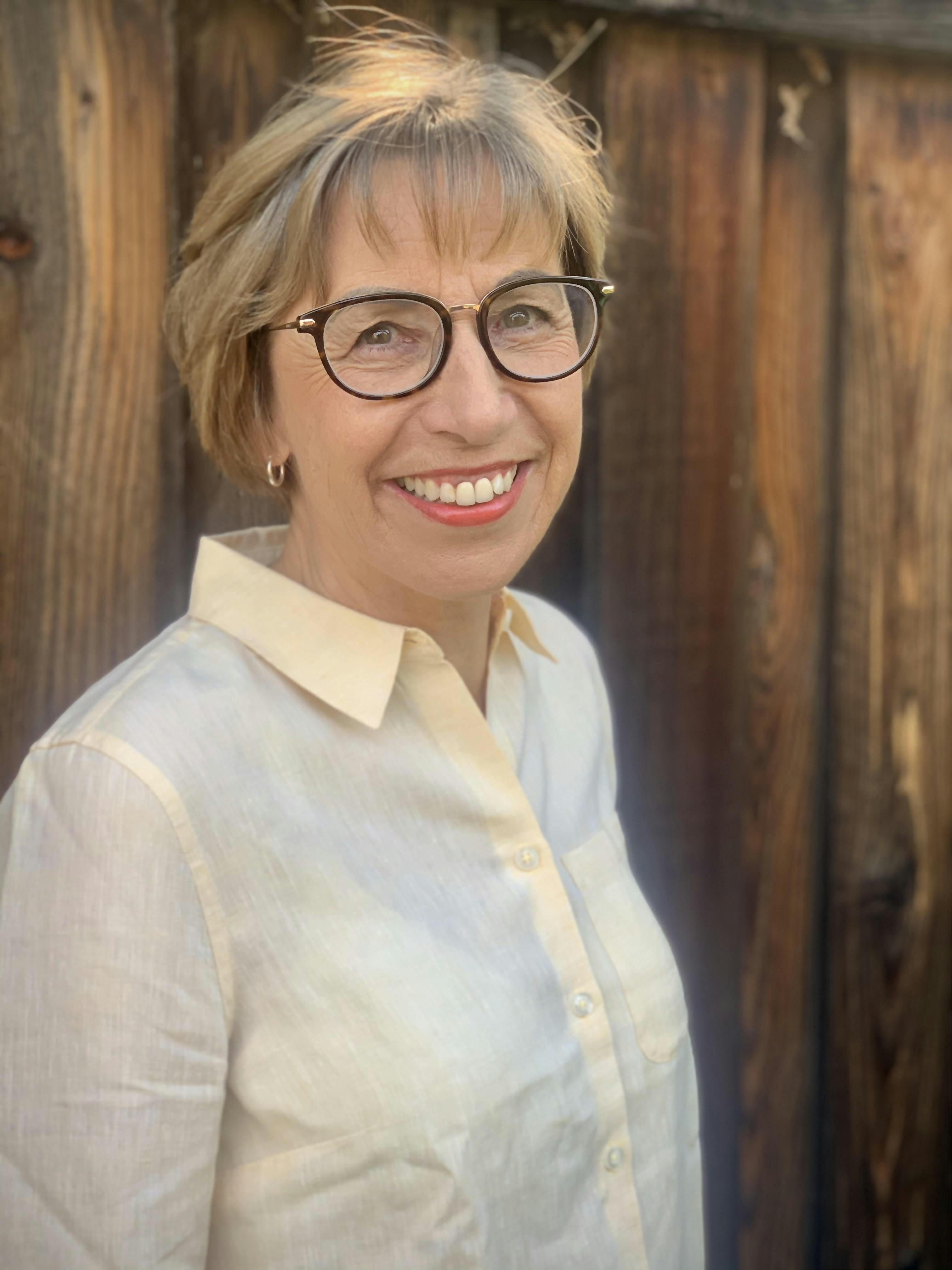 Vicki Johnson - Director of College Admissions & Leadership Institute
Vicki Johnson has 35+ years of profit and nonprofit business experience relating to operational management, marketing, finance, and business development. Using her business background, along with 10+ years of college admissions and career guidance experience, Vicki has successfully mentored and guided students at Young Professionals Conservatory (YPC) over the last 5 years. The basis of her college counseling and leadership programs is to provide students the tools needed to broaden their self-awareness and confidence, while at the same time, expand their knowledge base of business skills. She utilizes a holistic and individualized approach that recognizes and embraces each student's uniqueness in a manner that enables them to continually find their potential within the context of mental wellness. Vicki is beyond excited to continue mentoring students at NorCal SOTA.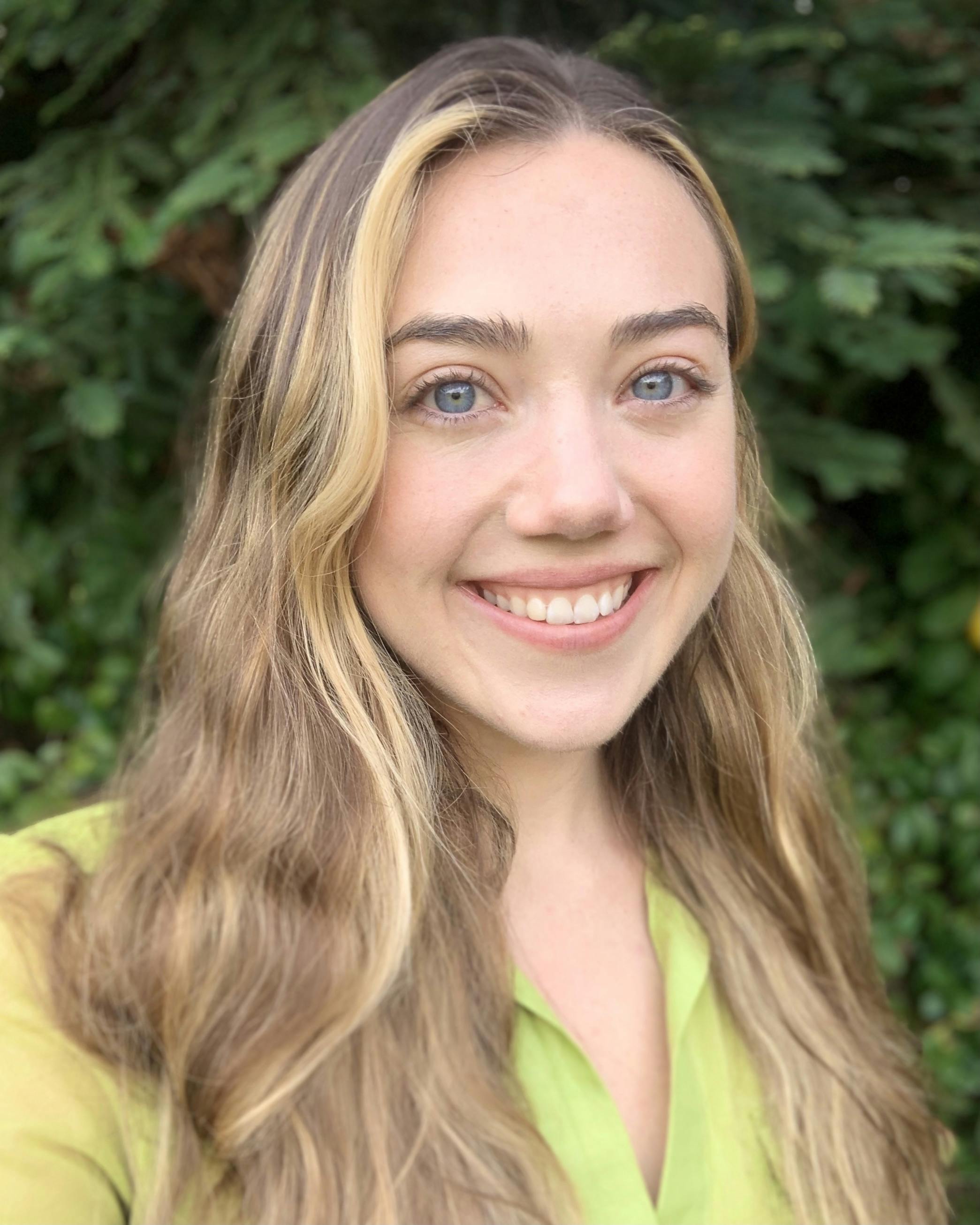 Tori Johnson - Director of the Performing Arts Corps
Tori Johnson has always had a passion for creating spaces-- spaces that are bold, exciting, unique, open, inclusive, and connected. She started her journey being a part of amazing spaces as an actor at Guthrie's BFA Actor Training Program and the Shakespeare's Globe Theatre Education Program in London, performing in A Christmas Carol and Boudica (Guthrie Theatre), and Titus Andronicus (The Globe). Then she found her love for creating inventive spaces for the actor to do their best work when she directed A Midsummer Night's Dream, I Never Saw Another Butterfly, and the film, Oh, Well. Last year, she was fortunate enough to experience the joys of creating energized spaces in the classroom as the Sacramento Theatre Company's Young Professional Conservatory Program Manager. Now, she is beyond excited to continue this journey with the Northern California School of the Arts as Program Director, where she will continue to create spaces for actors, students, teachers, and other creators. Tori thanks everyone who shared knowledge, time, and trust along the way.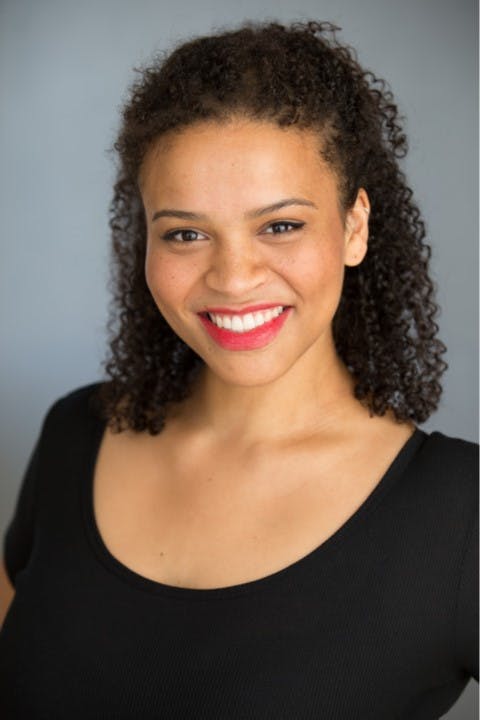 Kaitlyn Boyer - Teaching Artist / Administration
Kaitlyn Boyer is a Minnesota-based educator and an artist of many trades. Having trained in the University of Minnesota/Guthrie Theater BFA Actor Training Program as well as the Professional Training Company at Actors Theatre of Louisville, Kaitlyn is excited to share her expertise in the arts with the students of NorCal! As a teacher and artist, Kaitlyn is devoted to equity, diversity, and inclusion, and she strives to create safe yet challenging spaces for growth.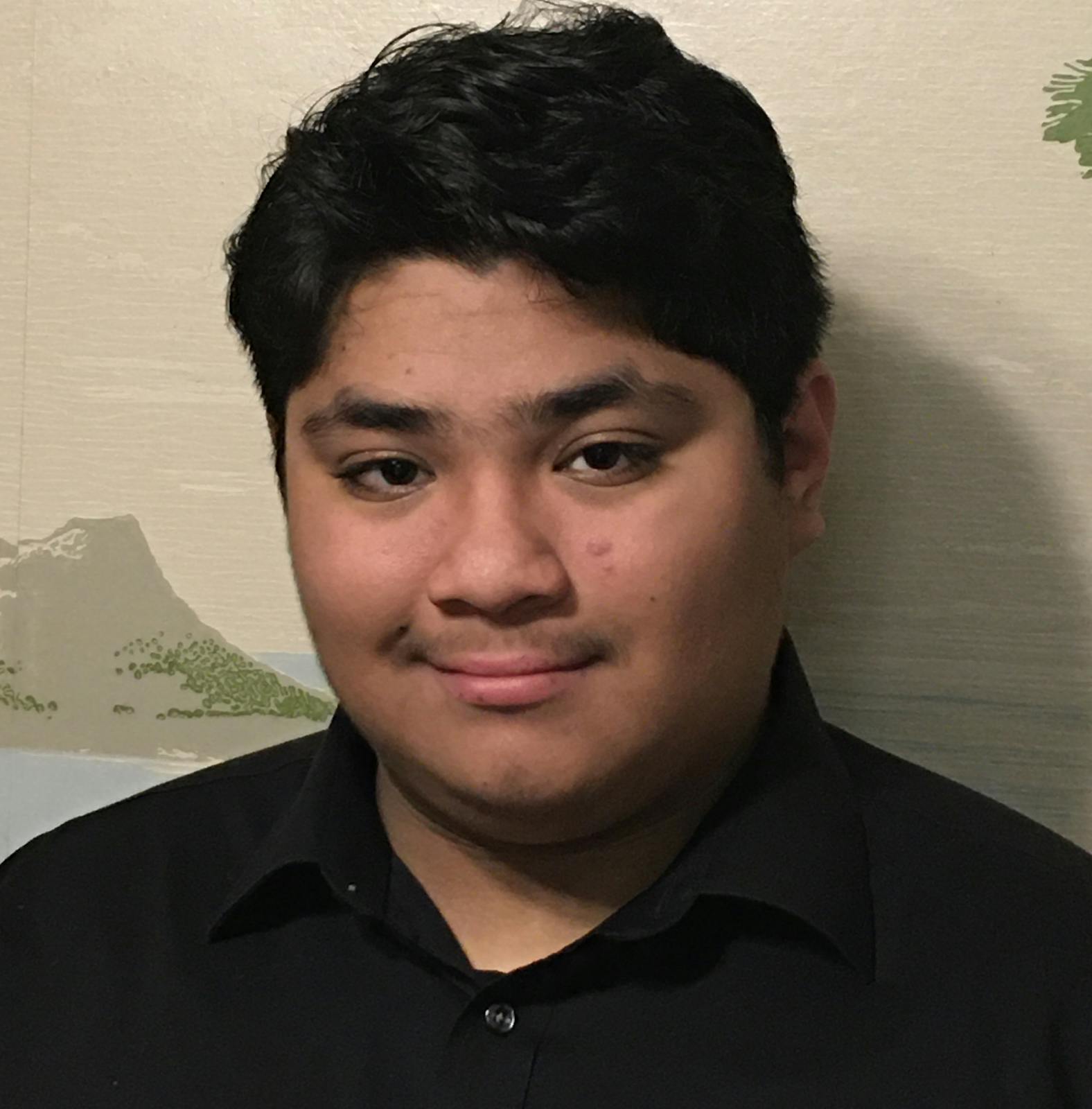 Antonio Hernandez - Assistant Teaching Artist
Antonio Hernandez is a freshman at CSUS and a graduate of Horizon Charter Schools. He is an ATS scholar and participated in STC's Young Professionals Conservatory from 2017-2020. Favorite roles include Second Man, Kiss Me Kate (YPC); Antonio, Much Ado About Nothing (YPC); Ben Weatherstaff, The Secret Garden (YPC); Paris, Romeo and Juliet (YPC); Steward, Into the Woods (YPC); and most recently, Oscar, Sweat (CSUS), in which he was blessed to be nominated for the Kennedy Center American College Theater Festival Region 7 Irene Ryan's award. His interests and hobbies include acting, singing, writing, soccer, and helping others. Antonio hopes that the students at NorCal SOTA, enjoy, create, and find their talent that they were given to share with the world.
Atim Udoffia - Teaching Artist
Atim Udoffia is an actor, director, and teaching artist working in theatre, film, and video. Recent acting credits include Macbeth (Sacramento Theatre Company), The Royale (Aurora Theatre Company), Zenith (SF Playhouse), The Tempest (Sacramento Theatre Company), and Disgraced (Capital Stage). In 2018, she received accolades for her directorial debut of Othello at Big Idea Theatre. More directing work has followed, including a staged reading of The Drill at Capital Stage. Also a writer, Atim is a member of For the Love of Cinema in Sacramento and has written numerous creative non-fiction pieces as well as two short film scripts. A cross-disciplinary degree in human biology from Stanford laid the foundation for her continued studies of life and acting from California to London, where she attended the London and International School of Acting. Atim currently teaches Shakespeare to middle school and high school students at the East Bay Center for Performing Arts.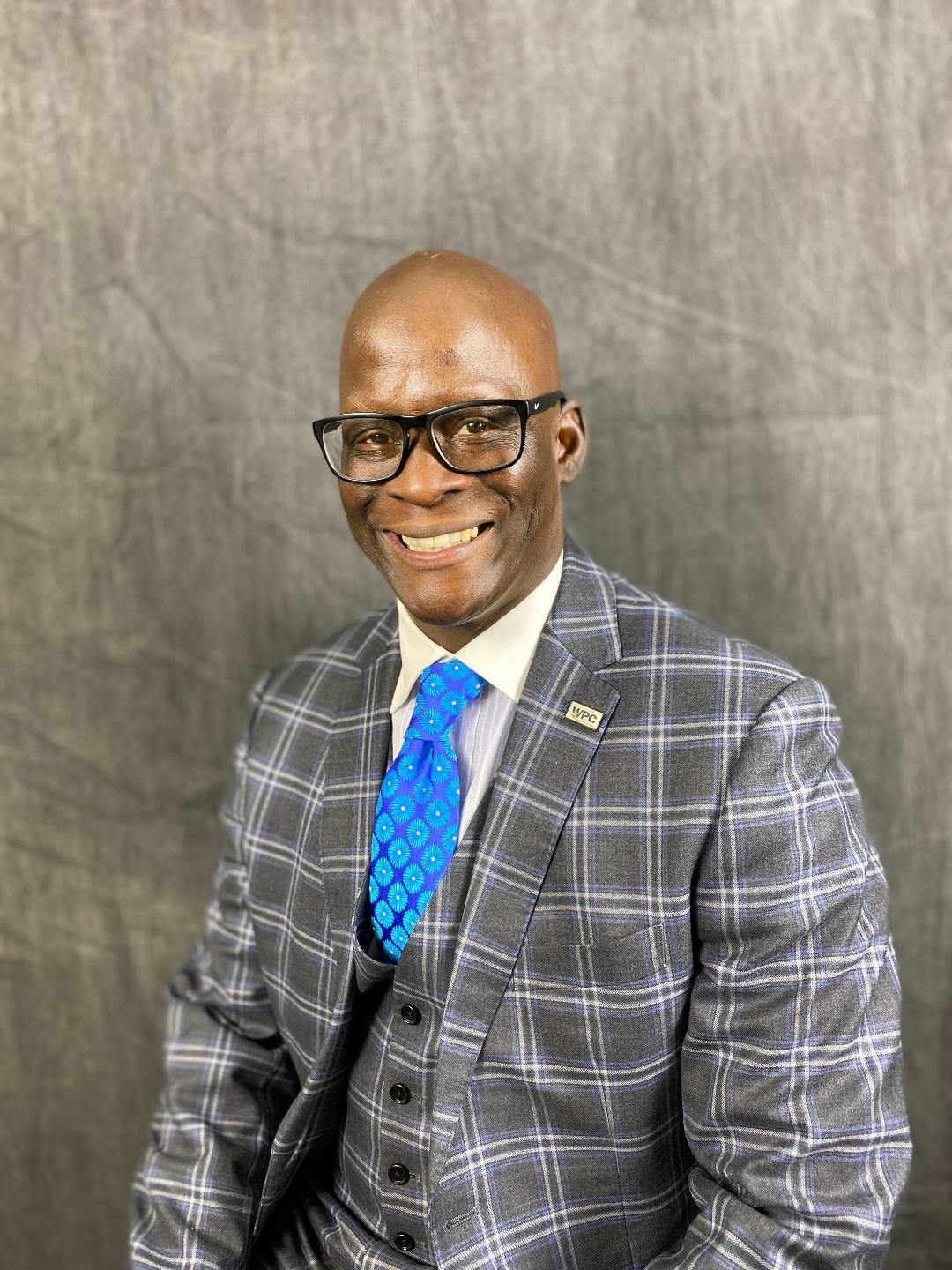 Dr. Eddie Moore, Jr. - Visiting Teacher
Dr. Moore has pursued and achieved success in academia, business, diversity, leadership, and community service. In 1996, he started America & MOORE, LLC to provide comprehensive diversity, privilege, and leadership training/workshops. Dr. Moore is recognized as one of the nation's top speakers and educators. His interview with Wisconsin Public Radio won the 2015 Wisconsin Broadcasters Association's Best Interview in Medium Market Radio, 1st Place, and he is featured in the film I'm Not Racist….Am I? Dr. Moore is the Founder/Program Director for the White Privilege Conference (WPC). In 2014, Dr. Moore founded The Privilege Institute (TPI), which engages people in research, education, action, and leadership through workshops, conferences, publications, and strategic collaborations and relationships. He is a co-founder of the online journal Understanding and Dismantling Privilege and co-editor of Everyday White People Confront Racial and Social Injustice: 15 Stories, The Guide for White Women who Teach Black Boys, The Diversity Consultant Cookbook: Preparing for the Challenge (2019), and Teaching Beautiful Brilliant Black Girls (forthcoming, 2021). For 10 years, he served as the Director of Diversity at Brooklyn Friends School (Brooklyn, NY) and The Bush School (Seattle, WA). Dr. Moore received his Ph.D. from the University of Iowa in education leadership. *IDI Qualified Administrator https://idiinventory.com/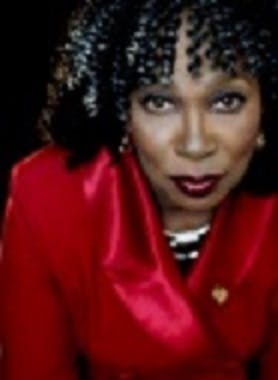 Elaine Lenae Douglas - Teaching Artist
Elaine Lenae Douglas has been performing for many theater companies in Sacramento and other nearby areas for over 20 years. She has been a part of the Celebration Arts Family for over 10 years. She was first a resident actress and is currently a member of the executive board. Ms. Douglas' first stage production at Celebration Arts was in 2007 performing in James Baldwin's classic, Amen Corner, in a role she later reprised in the 2017 production of the show. When Celebration Arts opened A Raisin in the Sun in February 2018 at their new location, Ms. Douglas was the assistant director. Elaine Douglas is a graduate from the University of California Berkeley with a double major in sociology and ethnic studies. She later obtained a teaching and administrative services credential from California State University, where she studied theater arts as a minor. She is currently working on a certification in theater for young audiences at Cosumnes River College. She went on to earn a master's degree in education focused on integrating the arts into the curriculum. Retired as the principal of Creative Connections Arts Academy, Ms. Douglas remains involved in theater arts as a performing artist and teaching artist with Sacramento Theater Company. She is the Drama Ministry Leader at the New Home Missionary Baptist Church, an auxiliary that ministers religious and outreach presentations to other churches and community organizations. Ms. Douglas is a life-long learner who believes that theater arts is the mirror of society. She uses theater as her most valuable teaching tool to inspire students through drama, movement, and music to create artistic reflections of the world in which we live.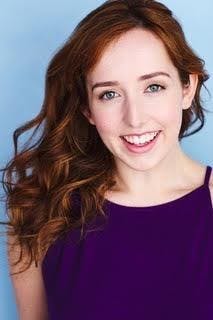 Emma Vance - Teaching Artist
Emma Vance is a California native and recent graduate from Elon University, earning her BFA in musical theatre. Professional highlights include All Shook Up (Ensemble/ Natalie u/s) and South Pacific (Ensemble) at Flat Rock Playhouse; The Music Man (Zaneeta), La Cage Aux Folles (Babette/Cagelle), and The Murder Room (Susan) at Woodstock Playhouse; A Little Princess (Becky), and A Christmas Carol (Ms. Fezziwig, Ensemble) at Sacramento Theatre Company; and Cabaret (Fraulein Kost), Damn Yankees (Gloria), School for Wives (Agnes), and Hello, Dolly! (Ensemble) at Elon. Emma is so excited to be teaching at NorCal School of the Arts!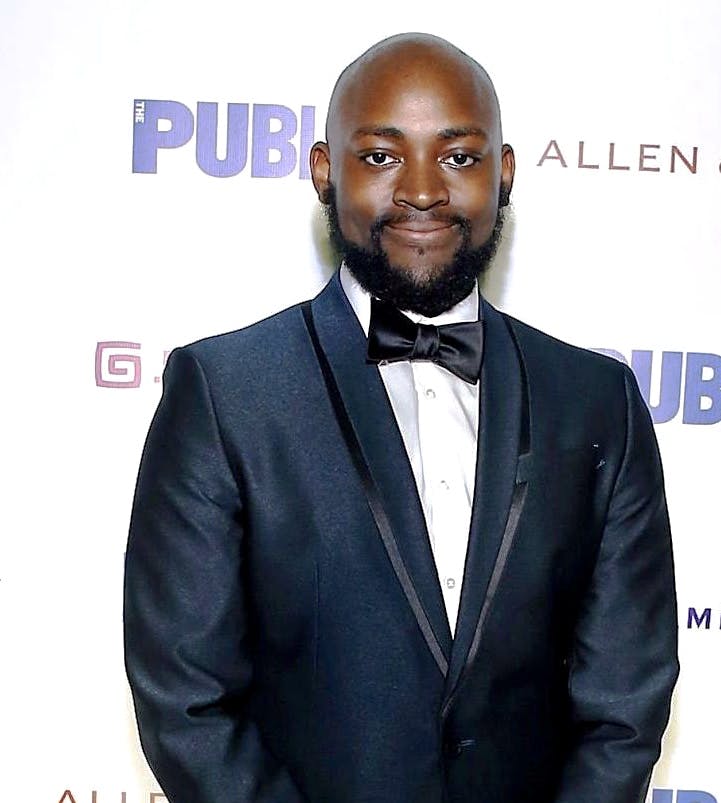 Javen K. Crosby - Teaching Artist
Javen K. Crosby started his acting career in the first grade and his passion for the craft has been steadily growing since. His professional training began with the Sacramento Theatre Company's young professional conservatory. From there, he began studying at the Idyllwild Arts Academy until attending the Royal Welsh College of Music and Drama in Cardiff, Wales. Since graduation, Javen has been seen in the Public Theater's Much Ado About Nothing and several short films. Theatrical roles include Pops (Between Riverside and Crazy), George (Intimate Apparel), John Proctor (The Crucible), Magnus (The Real Inspector Hound), and many more. Javen is excited to join the NorCal School of the Arts family.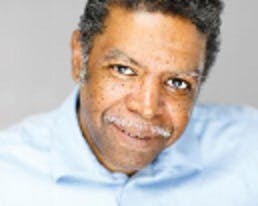 Kevin B. Johnson - Teaching Artist
Kevin B. Johnson (aka K' Von Blakemore-Johnson) is an Equity actor, singer, dancer, director, and visual artist. He has worked in theatre as well as displayed his art in Indiana; Memphis, TN; San Francisco, CA; Sacramento, CA; Whitfield, NH; and Lincolnshire, England. Theaters he has worked at include Phoenix Theatre in Indianapolis, Indiana Repertory Theatre, The Weathervane Summer Stock Theatre, No Exit Theatre of San Francisco, and No Exit Productions in Indianapolis. He currently serves on the board of Errant Phoenix. He was last seen in A Midsummer Night's Dream with the Marin Shakespeare Company. He has also worked with Bay Area Children's Theatre in Beautiful Oops! He teaches theatre with Christian Youth Theatre in Sacramento, and before his relocation, he taught with the Indianapolis chapter. He has taught theatre for over 30 years. He is excited to bring his skills with this collaboration with the Northern California School of the Arts.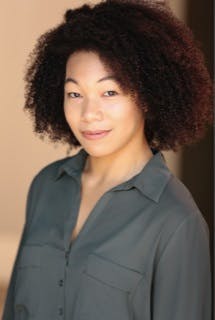 Kiara Downs - Teaching Artist
Kiara has been an arts educator in the Sacramento area for 4 years since completing her degree in Los Angeles. She has taught for Sacramento Theatre Company, EGUSD, and Natomas Charter. She has been acting and dancing for over 10 years and continues to perform to this day. Kiara lives by the quote that was given to her by her own high school theatre teacher: "show them your joy."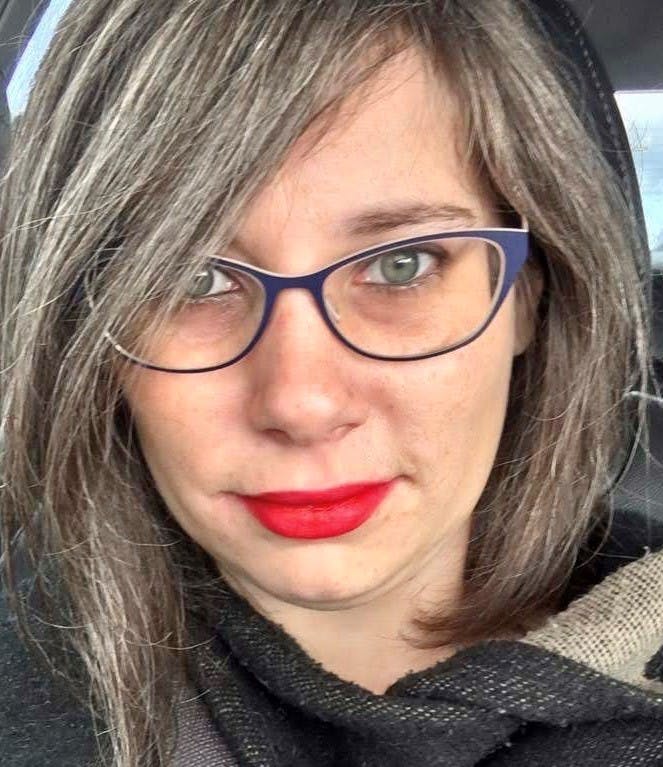 Kristen Deweygreen - Teaching Artist
Kristen Deweygreen is originally from New York and has a Bachelor of Science in theater. Dewey has worked and taught in theaters and schools in New York, Florida, North Carolina, and now in California. Passionately, they have been teaching private acting lessons, workshops, and youth productions for over 10 years along with directing and acting in various productions. Dewey is very enthusiastic about theater education and believes everyone benefits from learning how to use and honor their creative side.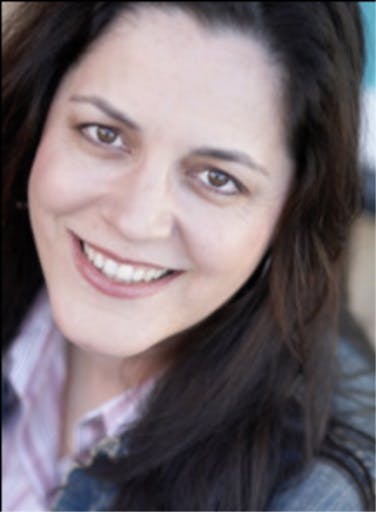 Mary Beth Barber - Teaching Artist
Mary Beth Barber has worked on stage and in film/video for over 30 years in Sacramento, San Francisco, and New York. She's been an acting teaching artist for close to two decades, and in 2019, served on a California Department of Education advisory committee for the framework that guides how the visual and performing arts can best be taught in schools. Mary Beth studied with Terry Schreiber at the T. Schreiber Studio in New York City, and in 2003, co-wrote his book, Acting: Advanced Technique for the Actor, Director, and Teacher (introduction by Edward Norton). Additional experience includes a decade of experience in film, video, and major event production.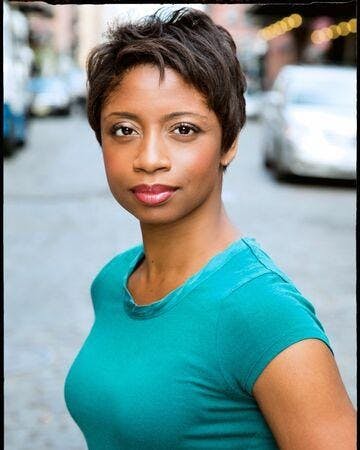 Montego Glover - Guest Artist
Montego Glover is a Tony Award nominee, two-time Drama Desk Award winner, two-time Outer Critics Circle Award winner, and Drama League Award nominee. Her Broadway credits include Hamilton, Memphis, Les Miserables, It Shoulda Been You, and The Color Purple. Ms. Glover has been a Guest Artist at La Jolla Playhouse, Seattle's 5th Avenue Theatre, Lincoln Center Theater, and the Old Globe among others, earning her an IRNE Award for the role of Aida, a Helen Hayes Nomination for Once on This Island, and a Craig Noel Nomination for The Royale.
Ms. Glover has been privileged to work in concerts with a number of outstanding artists, including The New York Pops, Jazz at Lincoln Center, New York City Center, The National Symphony Orchestra in D.C., as well as Houston Symphony, Philadelphia Orchestra, Atlanta Symphony, Toronto Symphony Orchestra, Cincinnati Symphony, Jacksonville Symphony, Indianapolis Symphony Orchestra, Edmonton Symphony Orchestra, Caramoor Music Festival, Calgary Philharmonic, Sun Valley Symphony Orchestra, Vancouver Symphony Orchestra, and the Smith Center in Las Vegas.
TV/Film projects include BULL, Black Box, The Following, Hostages, Smash, The Good Wife, White Collar, Golden Boy, Law & Order, Made In Jersey, and the independent feature film Alone. Ms. Glover has enjoyed numerous commercials; voiceovers; and animated characters for television, gaming, film, and new media.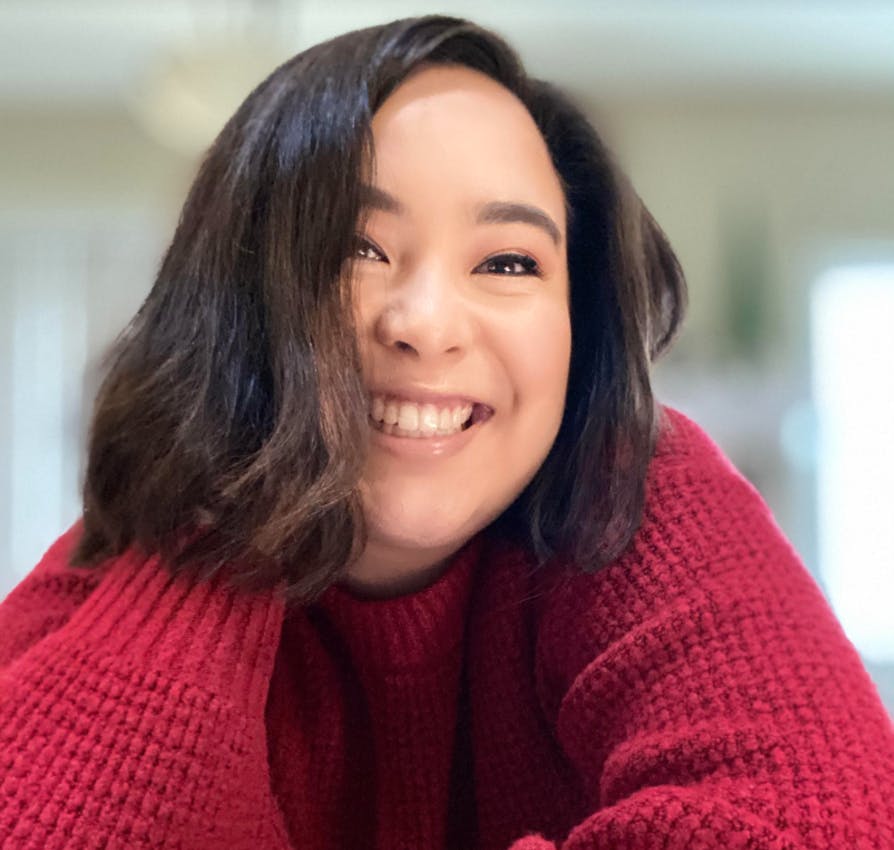 Natalie Sakoi - Teaching Artist
Natalie is a California-based freelancer in the music industry. She recently graduated from Elon University with a BS in music production and recording arts. Over the past three years, Natalie has released two songs of her own and has written on three other published projects, as well as released a music video for her song "Tattoos." She is so excited to educate others about songwriting and the music industry.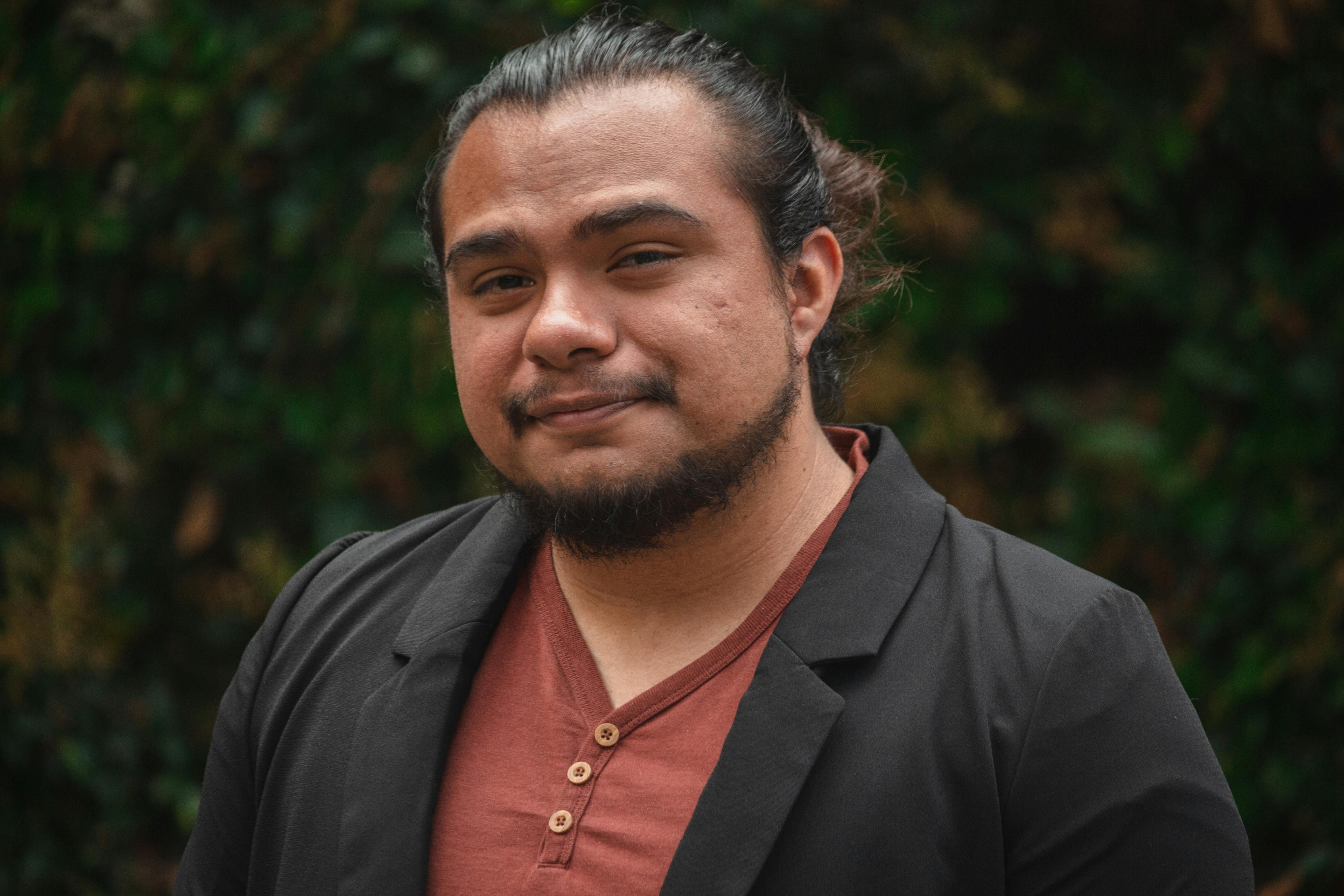 Phillippe Orea - Teaching Artist
Phillippe Orea is an emerging industry professional seeking to create meaningful content that resonates with audiences through laughter and encourages them to chase after their dreams. He graduated with degrees in cinema & television arts and human communication studies at the California State University, Fullerton. Phillippe has 2 years of professional video editing experience through his freelancing. He also has experience supervising and leading post-production teams with the National Association of Latino Independent Producers (NALIP), creating short-form promotional and archival content in an effort to create a more inclusive entertainment industry.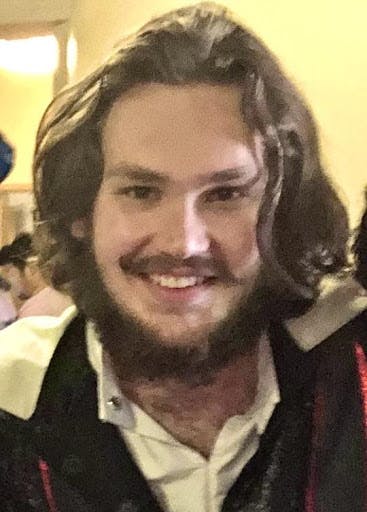 Thomas Block - Teaching Artist
Thomas Block is a Sacramento-based actor and teaching artist. Previous teaching experience includes working for the Sacramento Theatre Company's Young Professional's Conservatory (a program from which he graduated in 2015) and B-St Theatre's classroom programs. Some acting credits include Al Joad in The Grapes of Wrath, Osric in Hamlet (Sacramento Theatre Company), Ned Alleyn in Shakespeare in Love, Exeter in Henry V (Sacramento Shakespeare Festival), The Lawyer in Woman's Honor, and the BFG in The BFG (San Diego State University). BA: San Diego State University.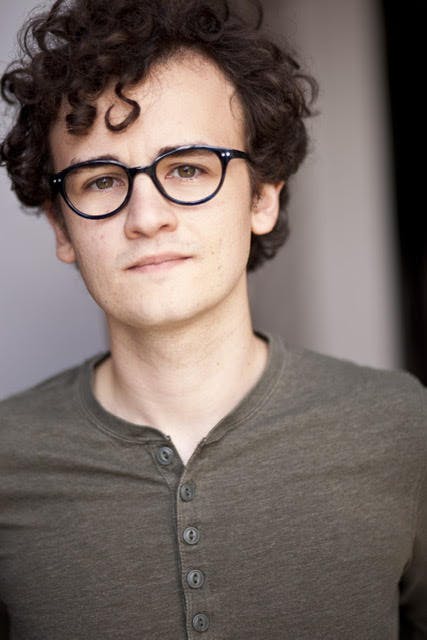 Will Block - Teaching Artist
Will is a professional actor and director based in Los Angeles, CA. A graduate of both STC School of the Arts and UCLA's School of Theatre, Film, and Television, Will has established himself as a young mover and shaker in the Los Angeles theatre community. He is the artistic director of Method and Madness, in which capacity he has directed productions of Macbeth and Henry IV and played the title role in Richard II. He also produced We Three Sisters, which was honored with best Song Cycle and Best Direction of a Song Cycle by the 2019 Stage Scene LA Scenies. He is an executive producer and resident artist with The Porters of Hellsgate, a classical company on track to become the first collective to produce Shakespeare's entire canon. Roles with the company include Romeo, Ferdinand, Posthumus, various roles in Pericles, and director for The Two Noble Kinsmen. As an actor for hire, theater credits include The Two Noble Kinsmen (Kingsmen Shakespeare Festival), Francis Flute in A Midsummer Night's Dream (LA Philharmonic, directed by the RSC's Nancy Meckler), five productions of A Christmas Carol, Hally in Master Harold... and the Boys (STC), and Macqueen in the West Coast Premiere of Ken Ludwig's Murder on the Orient Express (La Mirada, directed by Sheldon Epps). Film/TV creds include the Buzzfeed Dramatic Series Fix, and the award-winning short films Love's Labour's Lost and The Other Wayne. Will is incredibly excited to share his passion for and knowledge of playing Shakespeare with the student body at NorCal SOTA.
NORCAL BOARD MEMBERS
BOARD OF DIRECTORS
Martin Noufer, Intel Corporation - BOARD PRESIDENT
Adam Ahmed, Intel Corporation, Sacramento Children's Museum Board President - BOARD MEMBER
Julie Casso, Non-Profit Arts Executive Director - BOARD MEMBER
Amber Cosby, Golden 1 Credit Union - BOARD MEMBER
ADVISORY BOARD
Wayne Cook, Retired California Arts Council Program Specialist - ADVISORY BOARD MEMBER
Jeff Williams, CEO SI&A - ADVISORY BOARD MEMBER
Jack Mitchell, Former Consultant with California Department of Education, Writer for National Theater Standards, Content Expert for California Arts Standards - ADVISORY BOARD MEMBER